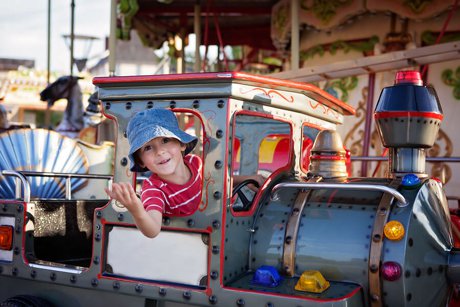 Children of all ages frolic about Sacramento property at Fairytale Town. For decades this scenic place of play brings treasured stories to life. Silly structures depict cherished tales in Storybook Land. Playgrounds and growing gardens are spread about open spaces linked together by a yellow brick road.
Transportation is the thing of dreams here. Become a princess in Cinderella's Coach. Hop aboard the Little Engine That Could and chug, chug about this Sacramento property. Youngsters also get into character in the Jack and The Beanstalk play area. Climb up the beanstalk slide and whirl down while pretending to escape the giant. Hide in his larger than life shoe, and then do it all over again. It's ahoy matey in the Pirate Ship. Guard the treasure but don't forget to steer the ship.
Well Wishers Living In Sacramento Drop Coins In The Well
Wishes are inspiring and the young at heart drop their coins eagerly into the wishing well. Who knows with the magic swirling about this Sacramento property one or two just might come true.
Loveable livestock are scattered about adding to the enchantment. Meet the three little pigs living in Sacramento safely away from the big, bad wolf. Mary's little lambs are always grazing away on soft grasses. Nearby, the three billy goats gruff trap, trap, along top their bridge.
Timeless tales bring back memories for generations of visitors to Fairytale Town. Membership packages are great for families. Unlimited admission provides hours of make believe play and memories made that are irreplaceable.